Sleeps up to 14 - 7 Bedrooms - Outdoor Swimming Pool - State of the art hot tub
What more could you ask for?
Welcome to your perfect hen getaway venue. The York Pool Party House is a 150-year old detached farmhouse in the perfect location, offering the convenience of the bustling city of York nearby, with the contrast of pure tranquillity at the property itself with a meandering stream running outside in the beautifully kept landscaped gardens, a solar heated swimming pool for the summer months, and a bubbling hot tub to sink into. What more could you ask for?
A hen house with a heated pool & hot tub!
The York Pool Party House boasts a tastefully decorated and well-equipped farmhouse style kitchen, complete with a central island which is a great setting for a cocktail class guided by our talented mixologists. The rustic tiling and neutral décor compliments the huge modern refrigerator and large oven/hob magnificently. Shabby chic comfort awaits in all seven bedrooms, with pretty colour schemes and a light airy feel, perfect for a good nights' rest. The al fresco dining area on the patio is brilliant for canapes and prosecco to get the party started, and you can take the celebration indoors to the large dining table for a three-course meal carefully prepared with skill and precision by our private chefs in the evening. A clean up service is provided too, so you need not lift a finger!
The sitting room has lots of space and comfortable places to curl up for a movie and pizza night, and in the winter months you can take advantage of the crackling wood burning stove. Large bathrooms await for rejuvenating showers and relaxing baths after long days of venturing out into the local area for a pub lunch, or further afield to York for cocktails and shopping. Your hen party venue is here and it will not disappoint!
Swimming Pool & Living Spaces
The lovely large outdoor swimming pool is available from May until October and is solar heated so it is fantastic for classy pool parties with your girls on the lead up to your big day. Enjoy the hot tub all year round, this is also located outside so you can enjoy wine under the stars while you chat the night away. Why not organise to make it the full spa weekend experience and have our beauticians meet you at the property for a selection of deluxe treatments? You will have a great choice of aromatherapy based spa experiences to beauty options such as manicures and pedicures. This can take place in the house then you can saunter outside to the 6-seater hot tub to relax while the rest of the party are pampered to perfection. With 7 bedrooms and 3 bathrooms you will not be short of sanctuary space at the end of it all, or you can curl up under a blanket with a book or a movie in front of the wood burning stove. Wake up to a chefs' breakfast prepared especially for you, or simply enjoy a quiet coffee in the vast outdoor spaces. There is even a pretty bridge over the stream in the garden, making it a picturesque backdrop for a group photoshoot or a revitalising outdoor yoga class. Whatever your preference, The York Pool Party House has it covered.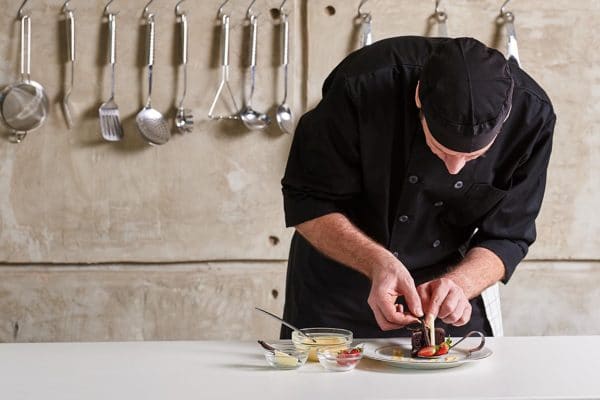 7 Bedrooms
This property offers a total of seven beautifully decorated and endearingly individual bedrooms to choose from. Bedrooms one, two and three are all first floor double bedrooms, sleeping two guests each. Bedrooms four and five are first floor twin bedrooms if you and members of your group prefer your own beds, and offer ample space for getting ready for those all-important nights out. On the second floor, you will find both a double bedroom with a wash basin and low sloping ceiling which sleeps two guests, and a twin bedroom which also sleeps two.
Key Information & Booking Terms
Bedroom 1 – double bed, 1st floor (sleeps 2)
Bedroom 2 – double bed, 1st floor (sleeps 2)
Bedroom 3 – double bed, 1st floor (sleeps 2)
Bedroom 4 – twin room, 1st floor (sleeps 2)
Bedroom 5 – twin room, 1st floor (sleeps 2)
Bedroom 6 – double bed, 2nd Floor (sleeps 2)
Bedroom 7 – twin bed, 2nd floor (sleeps 2)
Facilities
Facilities:
Ample parking for guests travelling from different locations
2 landscaped gardens, one has a stream and bridge.
Patio area with 6-seater hot tub and lots of seating, al fresco dining area, outdoor heated pool.
Sitting room leading to extra relaxation space, main sitting room has a satellite TV and wood burning stove.
7 bedrooms, 2 bathrooms and a shower room.
Kitchen is equipped with a drinks cooler, dishwasher and all other appliances.
Bathrooms: Downstairs shower room leading to the utility, 2 further bathrooms.
Booking Information
Booking Information:
We require a non-refundable 30% deposit via bank transfer or cheque only at the time of booking, and the full balance is to be paid 12 weeks prior to your stay.
Sorry we do not accept credit cards.
We require an additional £500 security deposit for this property aside from your required balance, which is refundable 7 days after you vacate the property provided that there are no damages and house rules are kept to. For further info please see Booking Terms & Conditions
Please note: All bookings are subject to a booking fee of £115 which is due at the time of booking and is non refundable.
House Rules
Check in time. & Check Out Time
Arrival 3pm Depart 10am
If you would like to arrange an earlier check in or late checkout, we can only organise this for you a few days before arrival as it is subject to same day changeovers and may not be possible if we have guests departing or arriving that same day.
Collecting the Keys & Final Arrangements
After the full balance has been paid – we will email you over all final arrangements.
Activities
If you have booked Activities, our package coordinator will be in touch with you to arrange the times and send you any menus/ spa choices etc, only once the final balance has been paid and numbers are confirmed.
Please note No 3rd party suppliers are permitted at this property unless booked through Celebration Cottages.
Hot Tub
Please note – Any ladies who are pregnant we recommend that you do not use the hot tub.
Please do not use the hot tub if you have fake tan on.
We recommend that a maximum of 15 – 20 mins is spent in the hot tub at any one time, any longer can result in heat rashes or a reaction to the chemicals used in the hot tub.
Please note there will be someone arriving to check the water in the hot tub early in the mornings, but they will try not disturb you.
Swimming pool
Please do not use the Swimming pool if you have fake tan on.
Please make sure you don't use the pool when under the influence of alcohol
Please make sure small children at supervised at all times.
Please make sure you are familiar with the depth of the pool before entering
Please do not take food or drink into the swimming pool area.
The swimming pool is available May until October only.
Types of bookings
Sorry no stag parties.
Please enquire for prices.
| | | |
| --- | --- | --- |
| | Up to 14 | Extra Guest |
| January | £1740 | £135pp |
| February | £1840 | £135pp |
| March | £1995 | £135pp |
| April | £2050 | £135pp |
| May | £2105 | £135pp |
| June | £2550 | £135pp |
| July | £3565 | £135pp |
| August | £3565 | £135pp |
| September | £1950 | £135pp |
| October | £1950 | £135pp |
| November | £1595 | £135pp |
| December | £1595 | £135pp |
Please enquire for mid-week and week prices.
All prices above exclude bank holidays. Please enquire for these prices.