Sleeps 18 to 30 - 12 Bedrooms -  Luxury Decor - Hot Tub - Log Fire - Huge Function Room
This spectacular setting is the ultimate in luxury!
Prepare to be enchanted beyond your wildest dreams – Springfield Hall is a magical pre-wedding venue which will take your breath away from the moment you arrive along the golden gravel drive and through the elegant gates. If you wish to give your hens or stags a taste of the opulence you plan for your big day, look no further. This stunning manor house boasts twelve beautifully finished bedrooms, a bubbling private orangerie hot tub, vast dining and living areas complete with twinkling chandeliers and roaring open fires nestled within perfectly manicured parklands and rolling hills as far as the eye can see. This spectacular setting is the ultimate in luxury and will lend a tale as old as time for you and your loved ones to cherish. 
Springfield Hall is situated within its own beautiful parklands along a gravel moon drive and offers convenience and complete privacy for you and your guests. If you wish to hold your hen or stag celebrations here, your incredible experience will begin once you pass the handsome white stone lions and enter the grand oak door. You will discover a warm and inviting log fire, perfect for winter gatherings. Entering the study, you will find beautifully kept furnishings including Edwardian chesterfield seating, a grandfather clock and crystal chandeliers. The oak-panelled lounge is your perfect quiet place, with further luxury seating and a reflection to infinity through the oversized gold guilt mirrors. The grand open fireplace adds a further slice of indulgence for those cooler days and evenings.
Upon additional exploration the Lion King dining rooms will be found, together seating up to twenty-eight guests on two tables of fourteen, each with its own hanging chandelier for ambience and grandeur. A working wood-burning stove and fireplace also takes pride of place here. The Coach House which is conveniently connected to the main hall offers a stable bar, panoramic Georgian window overlooking the outdoor parklands and seating for up to two hundred guests, with plenty of space to dance the night away. Springfield Hall is the definitive venue to hold a truly unforgettable luxury celebration.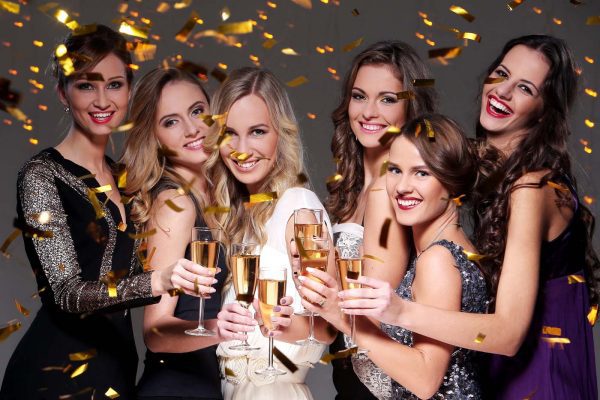 Hot Tub & Living Spaces
Your hen or stag party cannot get more sophisticated and glamorous than this – why not arrange for our talented mixologists to hold an interactive cocktail class in the bespoke traditional kitchen or one of the Lion King dining rooms? Invite a private chef to showcase their skills in the professional kitchen and whip up a three-course dinner fit for royalty, including a full clean-up service to free you and your guests up for an evening of fun and laughter. Arrange for our experienced beauticians to provide a choice of deluxe spa treatments for each of you, and then sink into the therapeutic hot tub afterwards, with convenient access to towels, and a shower and toilet. Bring your prosecco with you and keep it chilled in the bucket close by. There is even mood lighting and adjustable power, providing a state of the art relaxation experience. Enjoy a murder mystery evening in the elegant study, the perfect location to bring the story to life! Or simply a pizza and movie night in the large lounge with your friends, Springfield has so much to offer. After your day of pampering and relaxation, run a deep roll top bubble bath before slipping into a fluffy robe and curling up into one of many luxury beds with goose down pillows. Perfection!
12 Bedrooms
There is a total of twelve stunning and personalised bedrooms at Springfield Hall, each with well-appointed fabrics and modern luxury mattresses, fused with the traditional feel of the manor. Attention to detail is clear in every space. Each bed is complete with 13.5 tog goose down duvets and two pairs of goose down pillows for the ultimate in comfort. On the ground floor beside the kitchen there is a bedroom (classed as bedroom twelve) with luxury divan orthopaedic zip and link beds, sleeping 2 guests. On the first floor, the first bedroom is royal red with a king-size four poster bed and Edwardian bathroom with a quad shower, sleeping 2. The second, a bridal suite fit for a queen with a Lion King four poster bed, slipper bath, quad shower and double sinks, flooded with sunlight, sleeping 2. Two family rooms (three, four, five and six) are connected also on the first floor, one side of each with a four poster bed and the others with twin beds that can be linked if you wish, sleeping a total of 8 guests respectively, both with en-suites. The seventh bedroom has an Edwardian mahogany four poster bed and en-suite also, sleeping 2. On the second floor, the eighth and ninth bedrooms have four single divan beds and beautiful views over the parklands, sleeping 8 in total. Rooms ten and eleven are connected via a spiral staircase and have six single divan beds in total, and a shared en-suite, sleeping up to 6 guests.
Key Information & Booking Terms

Bedroom 1 (first floor) king size four poster (sleeps 2)

Bedroom 2 (first floor – bridal suite) lion king four poster (sleeps 2)
Bedroom 3 and 4 (connected family room, first floor) four poster and twin zip link beds (sleeps 4)
Bedrooms 5 and 6 (connected family room, first floor) four poster bed and twin zip link beds (sleeps 4)

Bedroom 7 (first floor) Edwardian four poster (sleeps 2)

Bedroom 8 (second floor) four single divan beds (sleeps 4)

Bedroom 9 (second floor) four single divan beds (sleeps 4)
Bedrooms 10 and 11 (connected via spiral staircase) total of 6 single divan beds (sleeps 6)
Bedroom 12 (ground floor beside kitchen) single divan zip and link beds (sleeps 2).
Facilities
Facilities:
The Lounge: To your left of the staircase, is a large lounge seating area furnished with green chesterfields and a handsome carved sideboard with a proud pair of crystal chandeliers hanging from above reflecting through two elegant oversized gold guilt mirrors positioned at either end of the room, in between sits a large oak and stone carved fireplace.
The Lion King Dining Room: There are two rooms for dining which can be separated or joined by the large Oak Panelled sliding doors. The rooms have Lion King tables and chairs. Both rooms complimented by handsome carved cupboards. Both rooms are then set by a hanging display of a huge crystal chandelier above each table. Each room also contains a large working fireplace in which a log burning stove takes pride.
The Kitchens: There are two luxury self-catering working kitchens in place. The bespoke cream twist fluted pillar traditional self-catering Kitchen, has large range master cooker, double Belfast sink, granite work tops and a restored Victorian black Cast iron Denbigh Range, which takes centre pride position. The joining kitchen is a Bespoke stainless steel chef's kitchen for professional use or self-catering, enabling the preparation of meals quickly and efficiently.
The Study: The study is a room set at the front of the Hall this room can be used separate from the lounge. Edwardian club chesterfields and a large desk with captain's chair are in place.
The Hot tub: The Hot tub is located in the orangerie and has access to shower, towels and toilet. The Hot tub is three meters long and two meters wide which is roomy enough to treat seven friends like royalty. Springfield Hall has a fire alarm system and emergency lighting, well beyond what you will find in a stately home to rent.
Bathrooms: all bedrooms en-suite with the choice of Edwardian or slipper baths.
Booking Information
Booking Information:
We require a non-refundable 40% deposit via bank transfer or cheque only at the time of booking, and the full balance is to be paid 12 weeks prior to your stay.
Sorry we do not accept credit cards.
We require an additional £500 security deposit for this property aside from your required balance, which is refundable 7 days after you vacate the property provided that there are no damages and house rules are kept to. For further info please see ( Booking Terms & Conditions )
This property there is a minimum of 18 people with a max of 30 people. If less than 22 people the set price for 22 people would have to be paid excluding activities
If you are booking for 30 people – Discounts Apply – Please Enquire.
Please note: All bookings are subject to a booking fee of £115 which is due at the time of booking and is non refundable.
House Rules
Check in time. & Check Out Time
Arrival 3pm Depart 12pm
If you would like to arrange an earlier check in or late checkout, we can only organise this for you a few days before arrival as it is subject to same day changeovers and may not be possible if we have guests departing or arriving that same day.
Collecting the Keys & Final Arrangements
After the full balance has been paid – we will email you over all final arrangements.
Activities
If you have booked Activities, our package coordinator will be in touch with you to arrange the times and send you any menus/ spa choices etc, only once the final balance has been paid and numbers are confirmed.
Please note No 3rd party suppliers are permitted at this property unless booked through Celebration Cottages.
Hot Tub
Please note – Any ladies who are pregnant we recommend that you do not use the hot tub.
Please do not use the hot tub if you have fake tan on.
We recommend that a maximum of 15 – 20 mins is spent in the hot tub at any one time, any longer can result in heat rashes or a reaction to the chemicals used in the hot tub.
Please note – At Certain properties there will be a security person who will lock up the hot tub at 10pm.
Types of bookings
Hen Parties, Stag Parties, Family Celebration, Corporate bookings – all welcome.
Essential info
No smoking at this property – Ashtrays will be provided outside the property.
A guest book will be at the property with all essential info relating to that property, such as the wifi code, heating instructions etc.
Lots of Parking available.
NEW FOR 2018 !! Cheeky Wine Party
LOW SEASON:

£220pp 

HIGH SEASON

£240pp
SPECIAL RATE - Jan & Feb  £200pp
2 nights stay
Cheeky Butler
Wine Tasting party
2 night weekend packages
LOW SEASON: March, Oct & Nov inclusive
HIGH SEASON: April – Sept including December
Jan & Dec – Special rate
Min 22 - max 30 people.
Indoor Hens
2 nights with a Pizza Night or Canapes & Prosecco on arrival
SPECIAL PRICE Jan/Feb: £160pp
Cheeky Hen
2 nights with a butler in the buff,
SPECIAL PRICE Jan/Feb: £160pp
Morning Hens
2 nights with a chef's breakfast
SPECIAL PRICE Jan/Feb: £165pp
Pampered Hens
2 nights with a spa treatment each
SPECIAL PRICE Jan/Feb: £175pp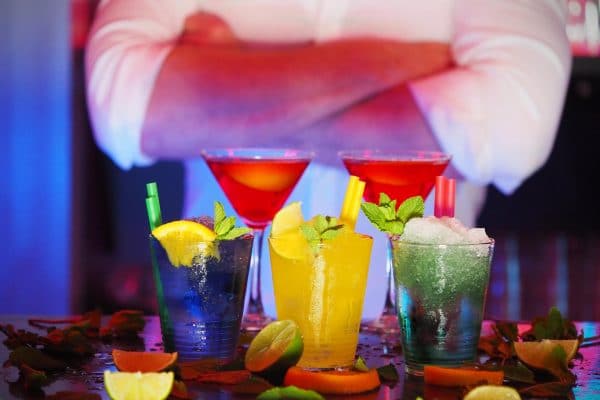 Tipsy Hens
 2 nights with a cocktail Masterclass or a Wine Tasting Party
SPECIAL PRICE Jan/Feb: £180pp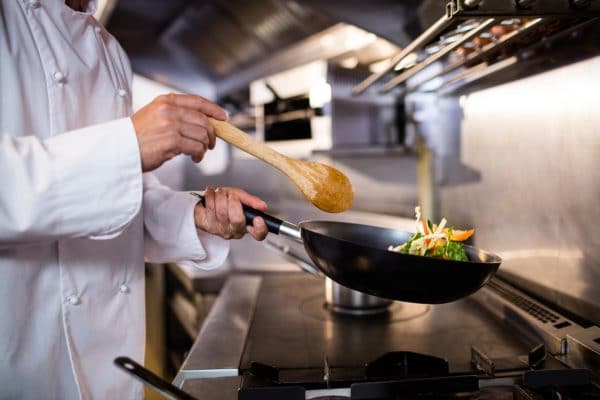 Peckish Hens
2 nights with a chef's 3 course meal
SPECIAL PRICE Jan/Feb: £180pp
Relaxing Hens
2 nights with afternoon tea and a spa treatment
SPECIAL PRICE Jan/Feb: £205pp
Indulgent Hens
2 nights with a spa treatment and chefs 3 course meal
SPECIAL PRICE Jan/Feb: £215pp
Catered Hens
2 nights with a chefs 3 course meal, butler in the buff and a chef's breakfast
SPECIAL PRICE Jan/Feb: £225pp
Classy Hen
2 nights with afternoon tea, wine tasting OR cocktail class and a chefs 3 course meal
SPECIAL PRICE Jan/Feb: £250pp
Hen Heaven
2 nights w/canapes & prosecco on arrival, 3-course meal, spa treatments, afternoon tea, cocktail class & pizza night
SPECIAL PRICE Jan/Feb: £310pp
OR create your own and enquire now!! We offer: